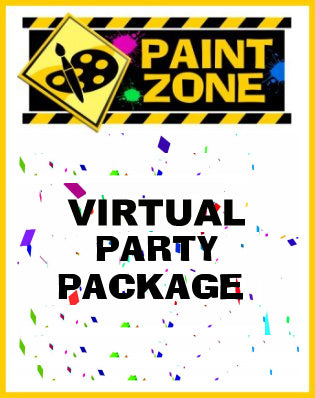 Online Virtual Private Painting Party
Paint Zone Art Studio offers Online Virtual Private Parties for kids and adults
Celebrate and party VIRTUALLY!
Get together online with a group of friends or let your child have fun with his/her friends from the comfort of your home. 
Pick a painting, we'll provide you with step-by-step instructions.
LIVE and INTERACTIVE PAINT EXPERIENCE  
Participants can log in from different locations. 
Please contact us at paintzonestudio@gmail.com to discuss your private virtual painting party.
Packages available with your supplies and/or our supplies picked up from the studio, curb delivery is available as well.